buy one Pink Bundle
help a woman access breast cancer prevention
help a woman access breast cancer prevention
via the Humble Smile Foundation
shop now
developed by dentists
loved by nature
vegan certified
no animal ingredients
cruelty-free
never tested on animals
giving back
go humble, give smiles
check out our
bestsellers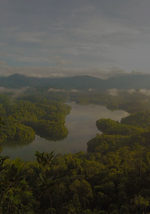 no shortcuts
no shortcuts

When you want to change the world, there are no shortcuts.

Based in Sweden, The Humble Co. is on a mission to challenge the traditional oral care category by offering sustainable products that don't compromise on quality.


read more
our Humble projects.
giving smiles
giving smiles
Each Humble purchase funds health projects benefiting people and communities where it is needed the most. In collaboration with Humble Smile Foundation, we have carried out projects in 106 local communities in 50 countries worldwide.
read more

newsletter
Interested in news and discount codes?
Sign up and take part of what we have to offer!